7 Good reasons to choose third-party maintenance of infrastructure
7 Good reasons to choose third-party maintenance of infrastructure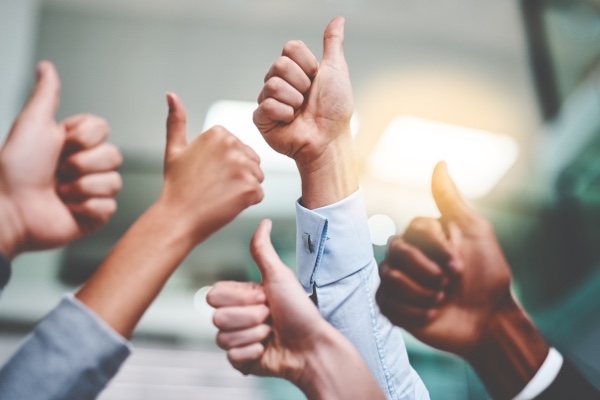 New IT equipment generally comes with a three-year extended warranty.
After that period, out of convenience or a lack of familiarity, most companies subscribe to an extended maintenance contract offered to them by the equipment manufacturer, generally with conditions designed to push them to replace their equipment as soon as possible. However, there's an alternative that will ensure the maintenance of your equipment, guarantee impeccable service quality, and extend the lifespan of your investments: third-party maintenance (TPM) of infrastructure.
For this reason, 80% of large companies have chosen this option.
1. Guarantee impeccable quality of service for end users
Whether for customers or for employees, IT must be available 24/7. IT systems may be used any time of day or night and both performance and availability have to meet this challenge. For companies, the slightest interruption, or even slowdown, of service has immediate and costly consequences: customers lost, processes paralysed, image tarnished, etc.
TPM allows you to minimise interruptions caused by incidents, with guaranteed times to get systems back online, from four hours to a day, depending on the level of service. To make such commitments, which are better than what's offered by most manufacturers, third-party maintenance companies rely on a well-proven model: – automated monitoring of equipment, – streamlined process for managing calls and analysing incidents, – fast availability of technicians and replacement parts thanks to a local network across territories and logistical partners ready to intervene should anything happen.
2. Improve the total cost of ownership of equipment
The return on investment from a piece of equipment cannot be judged solely based on its sale price, or even after its cost has been amortised. You have to take into account all costs throughout its entire life cycle, i.e. its total cost of ownership (TCO).
TPM helps drastically reduce your extra costs, especially after your warranty ends. Direct costs (contract) and indirect costs (management) of maintenance are reduced. Periods when equipment is out of service are minimised. If replacing equipment is not absolutely necessary, its lifespan can be extended. Also, at the end of the life cycle, the third-party maintenance company can take care of the complexities of recycling or destroying the equipment.
All of these factors help drive down the TCO and thus optimise your investment. Replacing equipment less often also helps save time and internal resources, which can be devoted to projects that add more value to your business.
3. Improve efficiency thanks to a single contract
Often spanning multiple sites and countries, the infrastructure of large companies can be very diverse. For the IT department, that means dealing with many different manufacturers who, if there's a problem, won't hesitate to point the finger at each other.
TPM comes with a single contract, a single point of contact, a single set of rules, a single set of KPIs, a single number to call, and even a single monitoring tool.
This simplicity helps save up to 20% of time spent on management, while providing greater efficiency when an incident occurs: inventory is consolidated, there's a complete list of technical interdependence, and responsibilities are clear. As soon as an alert is issued, its origin is quickly identified and the corrective action is deployed without delay.
To simplify and accelerate the procedure, a TPM company can also provide a single point of contact for equipment still under warranty and, in that case, relay the incident to the manufacturer. In some cases, it there's an agreement in place, the TPM company can even substitute for the manufacturer and provide superior services under its service-level agreement (SLA) with total legal security.
4. Take advantage of contractual flexibility
Another benefit of having a single contract with a third-party maintenance company is that its service package offers a level of flexibility that would be unimaginable with a series of individual contracts with different manufacturers.
An SLA can be modified on demand, adding or removing equipment, no matter the brand or model. This flexibility is particularly valuable for seasonal businesses that only need a high level of service for a small portion of the year or for a business that wants to immediately take advantage after decommissioning a piece of equipment.
5. Receive objective advice
For an IT department, a third-party maintenance company is a major partner for operating performance.
With a daily presence, the TPM company has perfect knowledge of the infrastructure and how it's used. Freed from the sales goals and technical roadmaps that influence the advice provided by manufacturers, the TPM company is able to provide objective, personalised, unbiased advice about possible changes. To do this, it can rely on its experience and technical expertise, as well as analysis of technical and usage data. Since TPM companies generally have research and engineering offices and their own model data centres, when needed, they can create models and simulations to help their clients confirm their choices.
6. Optimise the lifespan of equipment
Most often, manufacturers are the ones who decide on the lifespan of equipment by first ending upgrades and then cutting off service for the equipment. Clients are then forced to do a potentially risky "tech refresh" that's not always justified from an operational point of view.
In addition to being able to provide knowledgeable advice about the opportunity for replacing equipment, a TPM company can also guarantee future availability of the parts and skills needed to keep the equipment in good working order.
Thus, thanks to TPM, IT departments can regain control of the lifespans of their equipment and can decide without taking a risk to prolong equipment lifespans beyond the limits recommended by manufacturers in order to increase their return on investment.
7. Better manage your team's skills
In today's world, equipment and software are increasingly dependent on one another and they are evolving faster and faster.
For a company with limited IT resources, it's hard to stay up to date with all of the necessary skills.
Forced to regularly complete expensive certification programmes that are sometimes barely used, employees pointlessly specialise when there's so much work to be done elsewhere!
With TPM, it's the third-party maintenance company that provides all of the special expertise. All your company needs are generalised, versatile IT administrators to care for the interface.
For IT departments, that's an extra source of savings that also provides more flexibility for managing resources and skills.